If you haven't experienced the magic of an Instant Pot you are definitely missing out. There's so many great recipes that you can make with the Instant Pot.
Not only does it make the process quicker and easier but it makes each recipe more tasty and delicious by infusing all the flavor and moisture that you would normally lose!
Here's one of our favorite 21 Day Fix Instant Pot dinners:
For those of you on the 21 Day Fix, meal planning is key. These 21 Day Fix Instant Pot Dinner Recipes are the perfect way to blend the meal planning aspects of the 21 Day Fix with the time saving effects of the Instant Pot.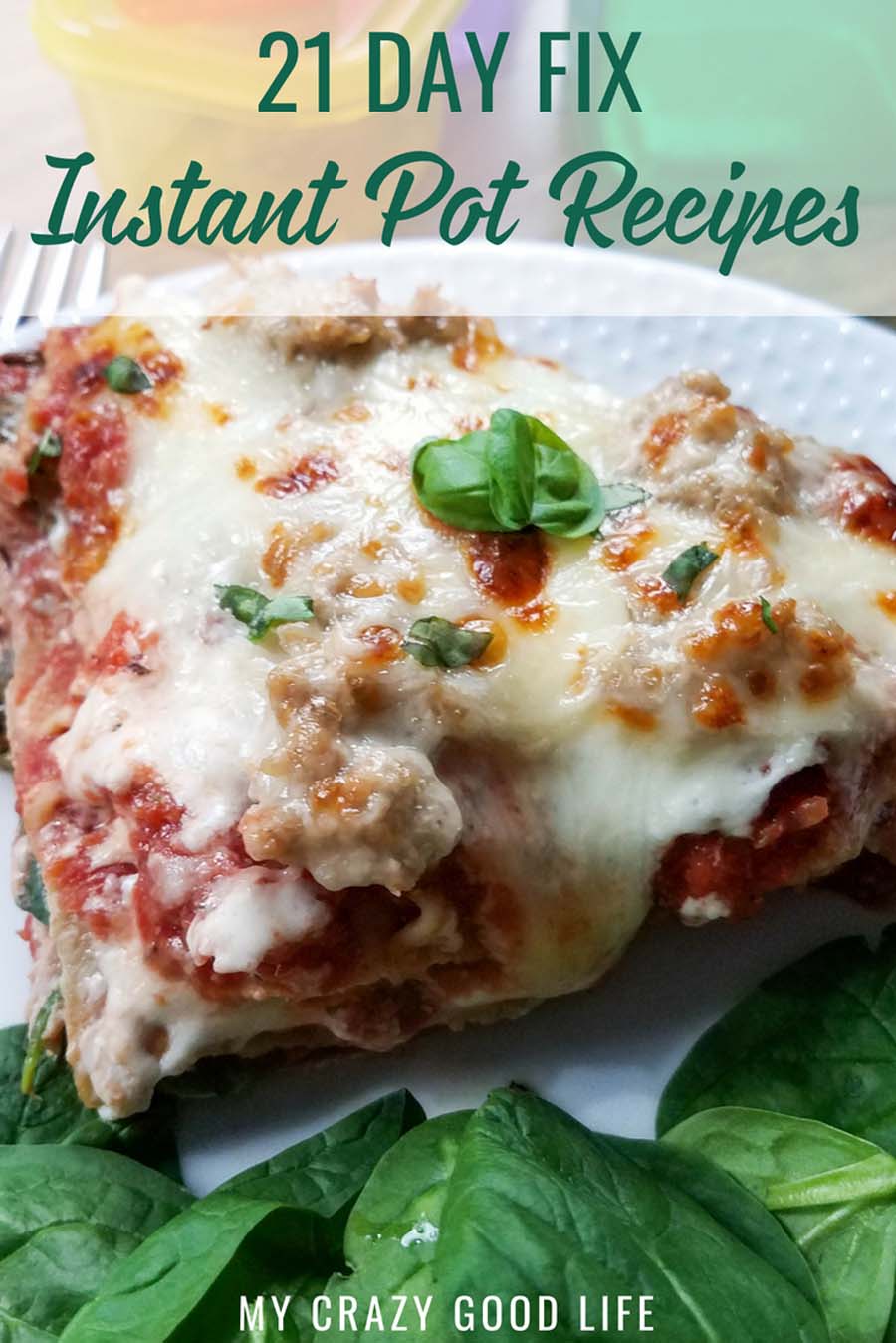 Gone are the days of grabbing something quick and unhealthy because it's easier or faster than making something healthy. These 21 Day Fix Instant Pot dinner recipes will help keep you on track and focused on a healthy and happy lifestyle.
It's so much easier to stay committed to any plan when the process is simple and quick. Some of these meals will take you even less time than their traditional counterpart. You will be amazed at what the Instant Pot can do!
If you haven't started with the 21 Day Fix program you can pick it up and get started almost instantly! Did you know you can also pick up an extra set of 21 Day Fix meal planning containers for less than $10?
The Core De Force Beachbody program and 22 Minute Hard Corps program also use the color coded containers. You can find a program that is perfect for you and adapt the recipes to match!
21 Day Fix Instant Pot Dinner Recipes:
If container counts aren't given in the recipe, I've added them to the end of the link for you.
21 Day Fix Instant Pot Beef Gyros
21 Day Fix Instant Pot Orange Chicken
Easy Instant Pot Swedish Meatballs
Instant Pot Beef Stew | Desert Chica
Instant Pot Goulash with Ground Turkey
Chicken Drumstick Soup | Lefty Spoon 1C = 1 Y, 1/2 G
Butternut Squash Soup | Savory Made Simple 1C = 1G, 1B
Pork Roast with Mushroom Gravy | Health Starts in the Kitchen 1C = 1R, 1G, 1tsp
Instant Pot Mexi-Meatloaf | Predominately Paleo 1C = 1R, 1tsp
Chicken Fennel Soup | Paleo Cajun Lady 1C = 1R, 1G
Red Chicken Soup | Provincial Paleo 1C = 1R, 1G
Chipotle Shredded Beef | Taste and Tell Blog 1C = 1R
Sweet and Tangy Pulled Pork | Grazed and Enthused 1C = 1R, 1/4 P
Instant Pot Korean Beef | Cookies and Cups  1C = 1R
Instant Pot Burrito Bowl Recipe
Lemon Garden Vegetable Soup | Foraged Dish 1C = 1R, 1G
Whole Roasted Chicken with Lemon and Rosemary | Our Best Bites 3/4C = 1R
Instant Pot Turkey and Cabbage Soup | Healthy Vittles and Bits 1C = 1R, 1G
Instant Pot Roasted Red Pepper and Cauliflower Soup | Simply Whole Foods 1C = 1G
Looking for more awesome Instant Pot Recipes? You are in the right place! Check out these 21 Day Fix Pressure Cooker and Instant Pot Recipes.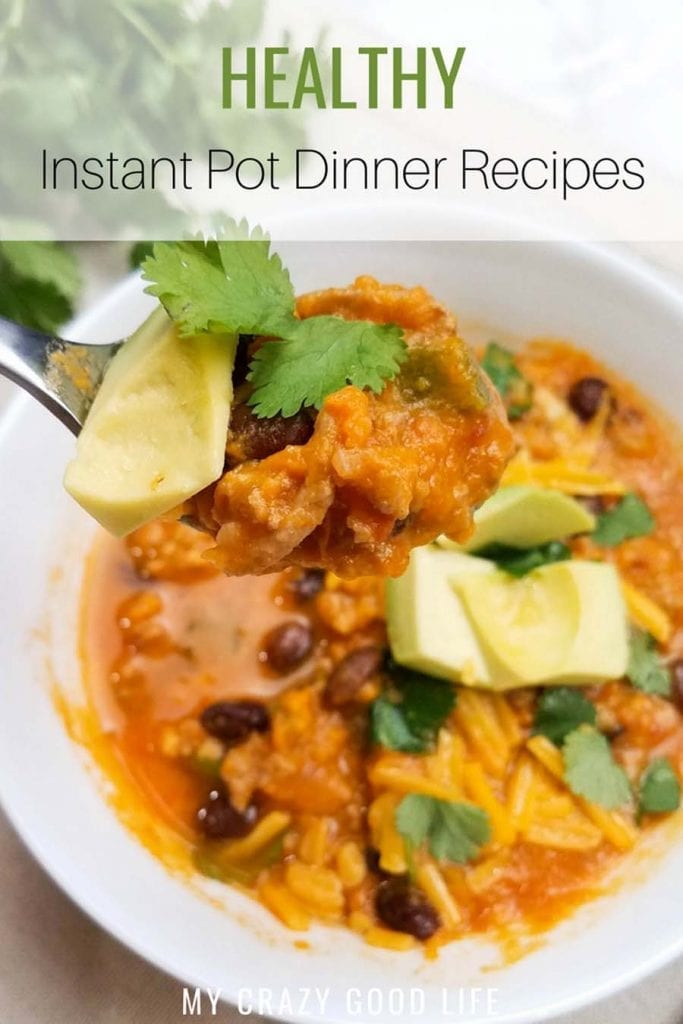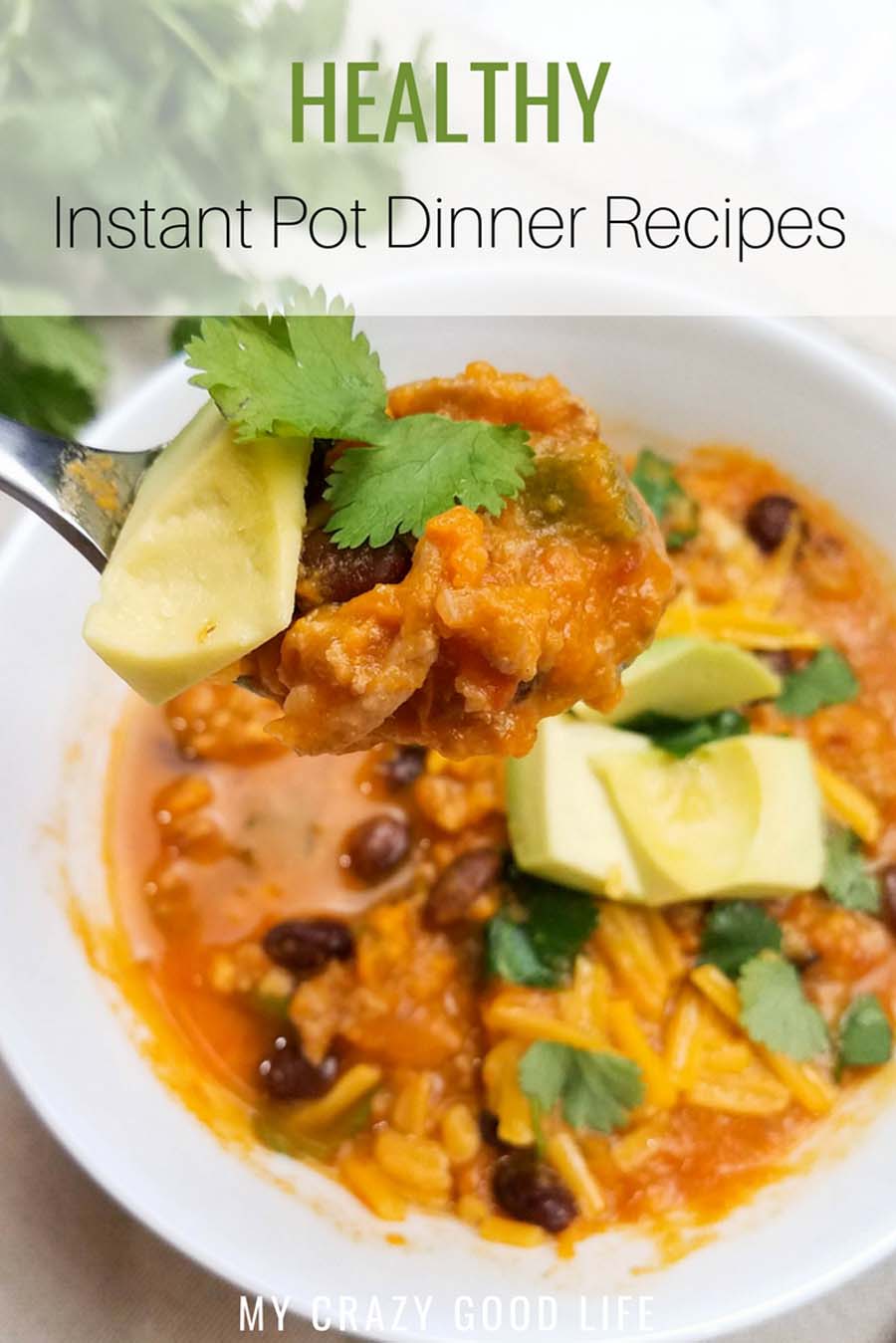 Save
SaveSave