I did.
I had it in my head for a while and the START Experiment gave me the push I needed to get it done.
I wrote a book by using one hour a day devoted to me–to my writing: 5-6 a.m.
Writing a book is the hardest thing I've done – it is like sitting down and writing a blog post every day that you can't publish.
For a blogger, that's tough.
My book is about blogging. It's for those who are starting out and overwhelmed, for those who are asking questions like which platform should I use? What should I call it? What's a page and what's a post? How do I get people to read it? How can I grow it? How do I make money?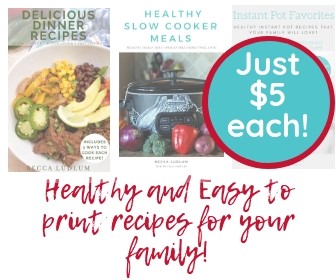 This is not the real cover, but I can't publish a post without a picture!
I answer questions that bloggers have asked me for years. I wanted a place to write it all down because as my business and blog become busier and busier I don't have the time I used to have to help bloggers.
That stresses me out.
Helping people is like therapy to me.
So I wrote everything down and separated it into sections and lots of chapters because the helpful bloggers I polled said they would like it that way.
At the end of my book are a few resources for bloggers. Pitch letters and examples of media kits.
I also have templates. For anyone interested in writing a short post on their blog about my book when it comes out, or preordering my book when that is available, I'm giving photoshop and .jpg templates that you can use to make your own media kit. I'm also adding in conference sponsorship templates (in addition to the examples in the book – these are easier to edit and add your own information).
When you buy my book, called Everything But The Posts, you'll be added to a private Facebook group (if you'd like). I'll be in there chatting and answering questions for you all – kind of like a support group.
It's a lot more than a book, which is why this is taking a long time.
Where is it?! Where is this book that I finished three weeks ago?
For one, I'm having a problem with adding chapters when I think of ideas at 2 a.m. I need to stop writing.
And apparently after you write a book you have to format it for an ebook or a paperback book – that takes time (I had no idea how much!).
Then you have to market your book – what kind of blogger would I be without a marketing plan?
Marketing plans take time.
I'm working on it.
I'm working on creating the best posts I can for you, I'm working on making my clients the happiest clients on the Internet and I'm working on making my family the happiest family in Arizona.
And my kids are on a three week break from school :)
I'm not one to brag or boast or talk about myself much, and that's why you may not have heard about the book until now. But I thought it was time I let you know about it.
If you want to stay in the loop about my book – because you're my mom, you're a friend who wants to know or because you're dying to buy the book the minute it's published, you can sign up to get updates here. This is different than my email subscription email – this will be a weekly email from me about where I am in the process. I won't spam you and beg you to buy my book – that's not me. But I'm not comfortable posting weekly updates on my blog because I know that's not what people are here for.
I'd like to thank you – for reading this, for being interested in my book and most of all for your support here in my little corner of the Internet. Without you all, I'd still be a middle school speech therapist– definitely not a bad place to be, but nowhere near this dream job I have built for myself.