Of course, my first thought was to upgrade right away! That's me, though, and I understand that some of you are not looking forward to the change–you're asking "Should I upgrade to iOS7?" Once you upgrade to iOS7, there is no Apple-endorsed way to downgrade to iOS6 – so I understand wanting to be sure about the upgrade.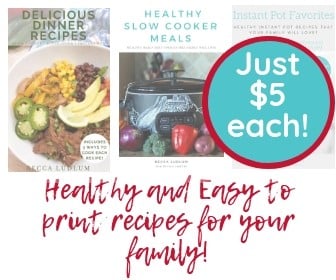 Here are some reasons you should go ahead and upgrade your iPhone to iOS7:
1. You can take advantage of new app updates. Many of the apps on your phone have iOS7 updates out–but you can only take advantage of these fun new features and versions by upgrading your operating system.
2. Eventually, your apps might stop updating with iOS6. Developers might only officially support iOS7, leaving you with only older version of the app to use. (Thank you Bryan Logan)
3. Easier to find commonly used settings and apps. Apple has looked at which features their owners use the most, and have added those to the easily-accessible control panel in iOS7.
4. You'll have to switch sooner or later. You will–I'm sorry. Eventually Apple will no longer offer updates for devices not running the current operating system. Apple isn't trying to annoy it's users, I promise. They are looking for ways to bring you, the customer, a more seamless product. They want to be a step ahead of you, thinking about what you want before you know you want it. They've done an amazing job of this in the past–give them a chance to wow you right now.
5. Take advantage of new features: Take a series of pictures faster than before, open more than 8 Safari windows at one time, switch apps even faster and multi-task by having multiple apps running in the background. These are the things you're missing by not upgrading.
Reasons Why I Don't Want To Upgrade:
1. I want to make sure all of my favorite apps are iOS7 ready There are some apps who haven't updated yet. This stinks, I know firsthand. I am currently running the older version of my favorite app, Grocery Zen, because they haven't updated yet. I can't delete any of the items on my grocery list, I can only cross them out and move them to the bottom of my list.
The bottom line for me is that the advantages of the upgrade outweigh the disadvantages of an out of date app.
2. I want to wait for Apple to work out all the bugs. There will always be bugs. With the amount of apps released each day, it's impossible to be 100% on top of the bugs 100% of the time. Most of them have been fixed, though–that's what the beta version was for. People have been using iOS7 and reporting (and fixing) bugs since it's release on June 24th–you're not the first to download it. My family has been using it since the beginning of July, and we have been pleasantly surprised with the almost seamless experiences we have had.
3. I heard… That my phone won't turn off. That my phone won't turn on. That I won't be able to use my own wallpapers… the list goes on. There are a lot of rumors about iOS7. Be informed–google what you have heard, and head to these sites if you need more information: MacRumors, CNet, and iPhone Life.
So tell me… why don't you want to upgrade to iOS7?