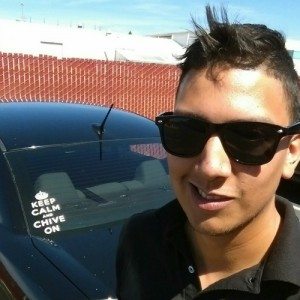 I grew up in the Tri-Valley which is located near San Francisco, California. I have loved the Bay Area and the different cultures and ideas I get to experience on a daily basis. During high school, I loved to write and English was my favorite class. I would write short stories to hone my skills and poetry to find dates to dances.
During my Junior year, I had decided that I was going to work for a newspaper. Not only because I loved to write, but because my idol (Clark Kent, aka Superman) worked at the Daily Planet. However, newspapers started dying and the world of print turned to digital media. I had to adjust, which luckily for me, was very easy to do. I took "day jobs" while I practiced writing on my own time.
In 2008, the era of the smartphone began and I was intrigued. I wanted to learn the ins and outs of this device that did so much and was an amazing invention during my time. After joining online communities dedicated to technology, I met my first editor. I wrote blog posts about smartphones and other tech devices as they came out. Becoming very familiar with the devices and crediting them with my entrance into the world of writing.
Starting out writing news stories was great, I was the digital age Clark Kent (in my mind). However, tech was only one aspect of my life, and it was time to expand. Now I enjoy writing about many different things because sometimes, I get to learn and then share what I've learned with you.