I have had several of you ask about installing a wordpress plugin, and I thought that it might be easier to just post about it.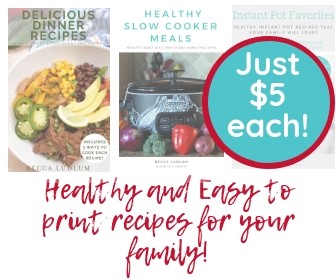 I should mention that I know this works for self-hosted blogs, but I don't believe it works for WP hosted blogs.
(If you pay yearly for someone to host your blog, you can probably follow along in this tutorial)
Oh, I should also mention that there are many ways to install plugins. This is the way I do it. :)
1. Login to your WordPress account. The dashboard will open up.
2. On the left sidebar, under Appearance, click on Plugins.

3.Click "Add New."

4. In the search box, type what you're looking for. If you have the name of the plugin, use that.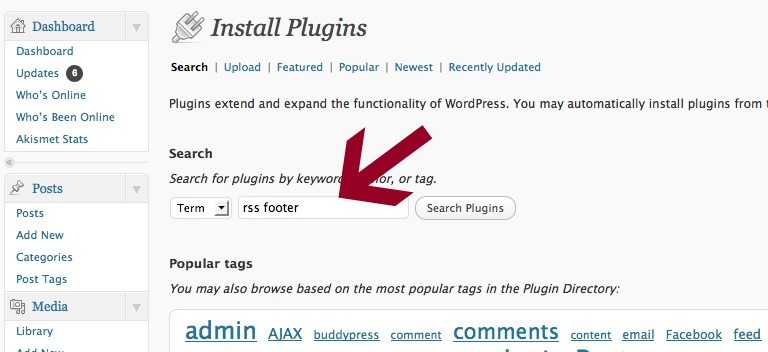 5. Many options may show up. I usually choose the highest rated one. Remember that if you don't like it, you can always delete it and try another one.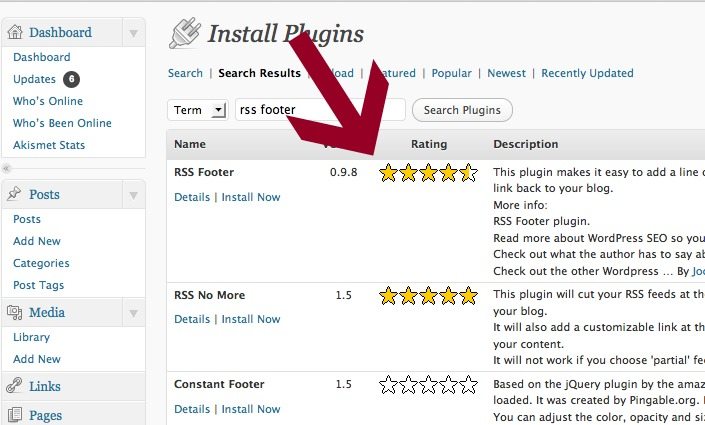 6. Sometimes, plugins show up under… plugins :) Other times, they show up all the way at the bottom of your toolbar under settings. Click on the plugin you just installed and fill in your information. That should get you started.

Don't forget to save your changes and give your site a few minutes to update :)