Today's post is from Heather at Come what May And Love It. Heather and I met as part of Jon Acuff's START Experiment and I swear that somewhere down the line, we are family. We have a lot in common, including our love for facebook and twitter. Today she's telling you her four reasons why everyone should be on social media. I was super excited when Heather said yes to guest posting, and I'm so glad you get to meet her today.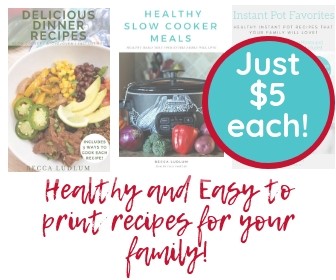 I love social media. I know I'm not alone with this passion. There are lots of others just like me out there who use it to connect both personally and professionally, people who don't need to be "sold" on the power of the world-wide internet. That makes me really happy. Like the semi colon, dash, parenthesis kind of happy.
But then there are those who, for whatever reason, don't like social media or who simply don't use it. Maybe it's because they have had bad experiences with it. Let's be honest, we all have. There are plenty of times when all we can do is a literal SMH (shake my head). We've witnessed our fair share of Facebook meltdowns and Twitter rants and Instagram oh-no-she-didn'ts. It just comes with the territory. Sometimes we just have to grin and bear it and know that we are going to endure the bad in order to get to the good. I mean, we wouldn't have gotten Justin Timberlake without *NSYNC? Ladies?
Enough said.
So what about those that aren't using social media simply because they don't know what they are missing? There are SO many reasons why you are missing out. Here are just a few:
• They say it takes a village to raise a child but what if it also takes a village to build an adult? I've lived in the same small Midwest town my whole life. While I love this place, it's not exactly the epicenter of progressive modern culture. It would be easy for me to form a worldview based solely on what is outside my kitchen window, but I am certain I would be missing out on a whole lot. By being connected to people, both inside and outside of my town, I'm able to experience different ways of thinking and different ways of living. It's sort of like if your whole life you only had a Sears & Roebuck catalog and then one day the IKEA catalog showed up in your mail. Mind. Blown.
• Isn't it true that we all really want to belong to something? We want to feel like we matter and that our voices are heard and that, at the end of the day, someone's life is better because we were in it. I spent many years as a stay at home mom and my contact with the outside world was sparse. Being able to log onto the computer or pick up a smart phone and connect with other people means the world when you are knee-deep in the sorts of things that come out of babies. And toddlers. And teenage boys. Sometimes it's just reading about someone else's day that gives you a laugh or encourages you and sometimes it's being able to encourage someone else by a comment, a message and even a prayer. Sure, many of my dearest friendships are in person, but I can tell you that I have developed just as many close friendships with people whom I've never met face to face.
• There are so many creative and talented people in the world. Game changers and game reinventors and people who have more intelligence in a finger than I have in my whole body. And I have a pretty big body. I have always been envious of the kind of people who are on the cutting edge of technology, the people who speak HTML and know coding and all that jazz. But here is the thing, with social media, we all get to be smart. We all get to geek out. If I wanted to take a photograph, digitally crop and enhance it and then link that same photograph to three other websites, I wouldn't even know where to start. In fact, I wouldn't even try but with social media we all get to act like we invented the internet. Take an iPhone photo and post it on Facebook. Done. Upload a video of your cat to YouTube. Done. Tweet your boyfriend Blake Shelton about just buying tickets for your next date, I mean concert? Done and done.
• Maybe one of the grandest things about social media is that you can do it in your pajamas. You can encourage your friends and ooh and aah over baby pictures and puppy videos all without ever even brushing your teeth. Some will say that is a downfall of social media, that it allows people to create a false identify, but I disagree. The pictures that I have of myself and my family online are real. They're not Glamour Shots or haven't been photo shopped (although if I knew how….). It's not that I'm pretending that I'm Cindy Crawford while sitting behind my computer eating Apple Jacks and wearing sweat pants, it's just that it gives me an opportunity to be social and to stay connected with other people when I might not be in any condition to go out and be seen in public. Or maybe even at all.
I can say, rather confidently, that social media is here to stay. It's not a fling or a fad or like that time we tight rolled our jeans. If you haven't fallen in love with it yet, it's about time. Don't ya think?
What about you? Are you a social media user?  
How often do you use some form of social media and what do you use the most often?