I'm not the only one who gets stuck on Pinterest, right?
All of those fun ideas in one place makes me want to pin all day long! After all of the pinning I did, I wanted to try out some of the great ideas I had collected. I decided that Kelly's baby shower was a great place to do that!
After a long decision process, I decided to use the following pins – I decorated with paper rosettes and tissue paper poms. We snacked on adorable personal sized veggie/ranch snacks and ate chicken salad on croissants for lunch. We drank tea and lemonade from a fresh fruit lemonade bar, and made homemade body scrub to go with the favor bags.
Here's a peek and some thoughts about each craft:
The lemonade bar was easy and everyone seemed to enjoy it. If I did it again, I'd use a food processor to puree the fruit – the chunks kept getting stuck in the straws!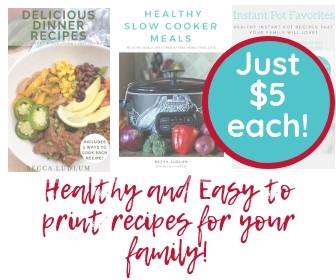 The paper rosettes took more time than I had anticipated – the key to nice rosettes is thin, non-textured paper. Paper that's too thick or textured creases differently and doesn't look as elegant as the thinner paper.
This is a shot of my living room the night before – it was a little overwhelming, but completely worth it in the end!
As part of the party favors, we made sugar scrub in my kitchen! It was no mess (I promise!), and very easy to put together.
Another part of the favor bags were personalized lip balms from Kustom Kissers – they were a hit, and it was so fun to personalize them with Kelly's shower colors and a little thank you message. Another great idea is to use a company such as Zazzle for your custom baby shower invitations!
The shower was a hit, and I was so glad to be able to spend some time with Kelly before she moves up to Phoenix!
What's your favorite Pinterest idea? Have you tried to make it yet?
———-
Note: This post was originally published on Crazy Mom's Kitchen, and I thought it would be fun to share it with you!
Links to party supplies:
Straws for lemonade bar: from Amazon.com
Place card chalkboards: from Amazon.com
Mason jars for body scrub: Ace Hardware
Tissue paper and jute favor bags: Nashville Wraps
Personalized lip balm: Kustom Kissers
Veggie/Ranch cups: Party City (not online)
If there's anything that I missed, please ask and I'm happy to tell you where I found it!